Order Oil
Guaranteed Lowest Prices
We Will Match Any Local Competitor's Pricing


To schedule an oil delivery, please complete the form below. We will contact you by phone to confirm this request. If you have a credit or debit card on file with us that you would like to use, please provide only the last four digits in the form below. If you have any questions, please feel free to contact us at 508-399-5995


Pricerite will NOT sell or share your information for marketing purposes. This is not a secure form. Please do not enter your entire credit card number.
Contact Information: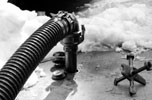 48 Case Avenue
Seekonk, MA 02771
***Note: We Have Moved***




Phone: 508-399-5995


Fax: 508-399-8111


Email: office@priceriteheatingoil.com